After several family trips finally got out for some trolling. Went with my neighbor and ended up with a couple skipjack and a mahi. Was a bit sporty.
POHNPEI-
1000 AM CHST TUE DEC 10 2013
TODAY
NORTHEAST WIND 10 TO 20 KT. COMBINED SEAS 5 TO 7 FT.
MOSTLY CLOUDY. ISOLATED SHOWERS.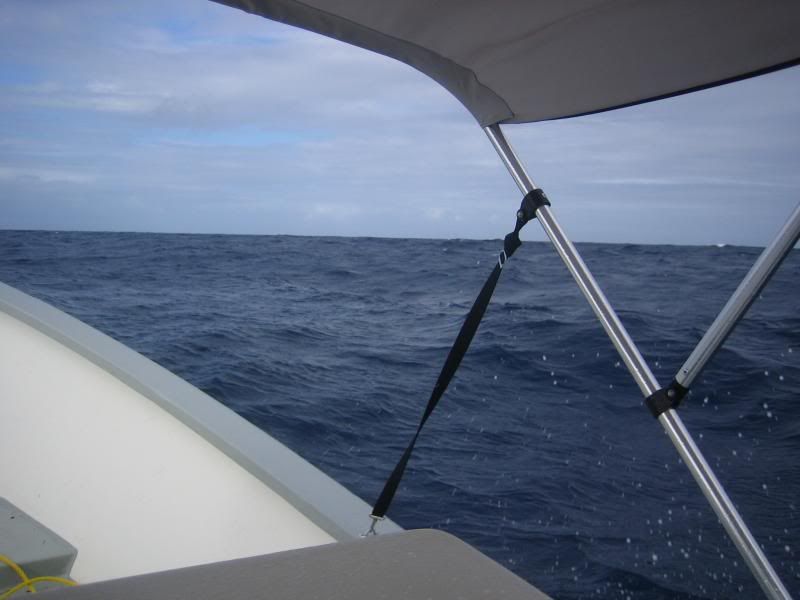 Just a skipjack but was the first blood on the new deck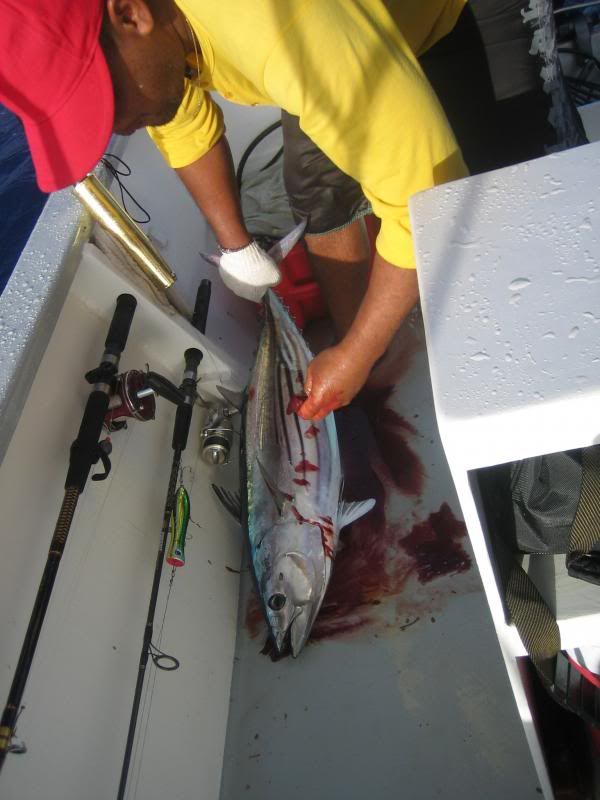 Dinner!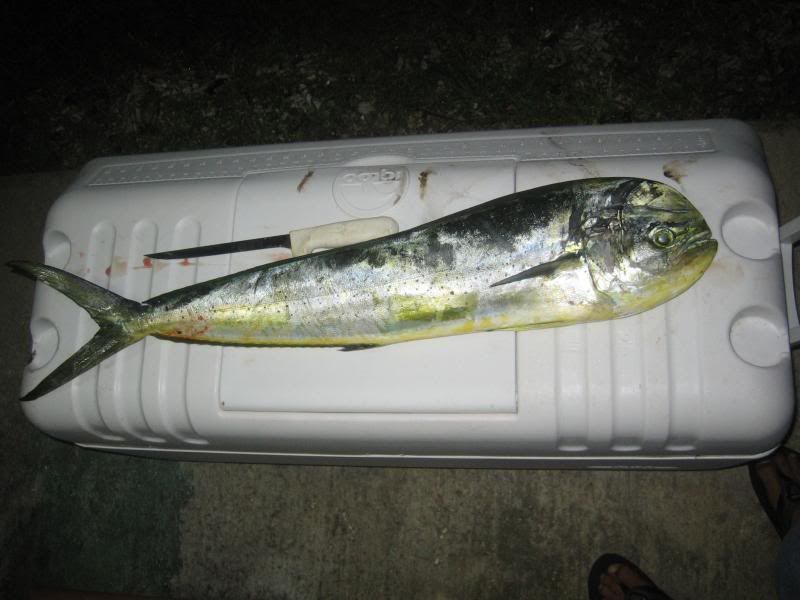 I pinned the throttle in the river, 2 guys, some fish, tackle and fuel, 29.6 on the GPS. A 40hp Yamaha seems like plenty for me and this boat.
This boat has some good qualities and some bad although I do think the good outweigh the bad. We trolled for 5 hours in at times very choppy seas with a widely spaced swell that averaged 5 feet.
The boat is extremely buoyant, when trolling beam to at times a breaking roller looked like it would break over the side but she rolls right up on top of them, same when quartering waves.
It was nearly impossible to head straight into the waves as many of them had no backs and if she lands less than keel first she slaps hard and pounds, purely a trait of such a shallow vee. Somebody did a good job with the fillets and glass because several times it sounded like something should break but nothing did.
It would be a huge plus if there was a way to carry more vee further back, say to just forward of station 6.
A strong wind will blow the bow around, a couple times when turning to follow the school the boat nearly did a 180 from the wind when we crested a swell. Disconcerting at first but if you know it's coming you can adjust.
She does track fairly well overall and tracks arrow straight in calm seas. This boat fishes well, I built just enough storage for all my gear and the gunnels are a good height to keep me in the boat and drag fish in.
Overall I really like the boat. I just came out of a 8000 pound 400hp world cat so it is a major adjustment driving this little skiff around but for what it is it's not bad. I haven't checked the fuel economy exactly yet but on one 17 mile run on the inside I burned around 3 gallons. Old boat got 1.6 mpg so getting around 6 mpg is a bonus.